Our various integrations allow you to seamlessly connect SMS marketing to your third-party platforms, such as an email service provider, customer service platform, ecommerce platform, and much more. On the Marketplace tab, you can set up and manage these integrations, as well as create your own applications.
For more information about creating your own application, see Create and manage custom apps.
View available integrations
After you log in to Attentive and click Marketplace, tabs appear across the top of the page:
Find apps—Contains a listing of all available apps and indicates whether you've installed them
Installed by you—Your installed apps built by Attentive
Built by you—Custom apps created by your organization (For details, see Create and manage custom apps.)
You can look on these tabs to find a specific app. Or use the search, sort, and category filters on the right.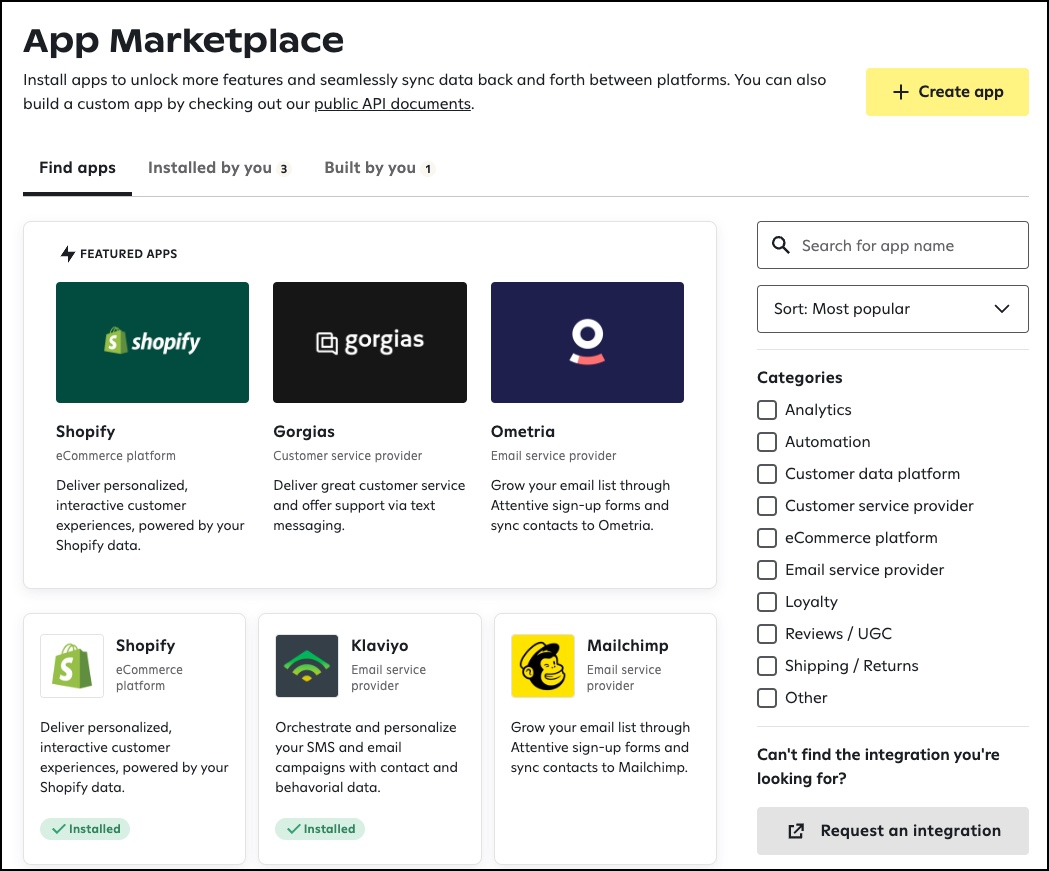 Each integration has a corresponding setup guide that can walk you through how to connect your third-party platform to Attentive. These integrations are divided into the following categories: