The Reports tab lets you generate (generated reports) and review (visual reports) reports about message performance, billable spend, and more. See Reports Library for more details.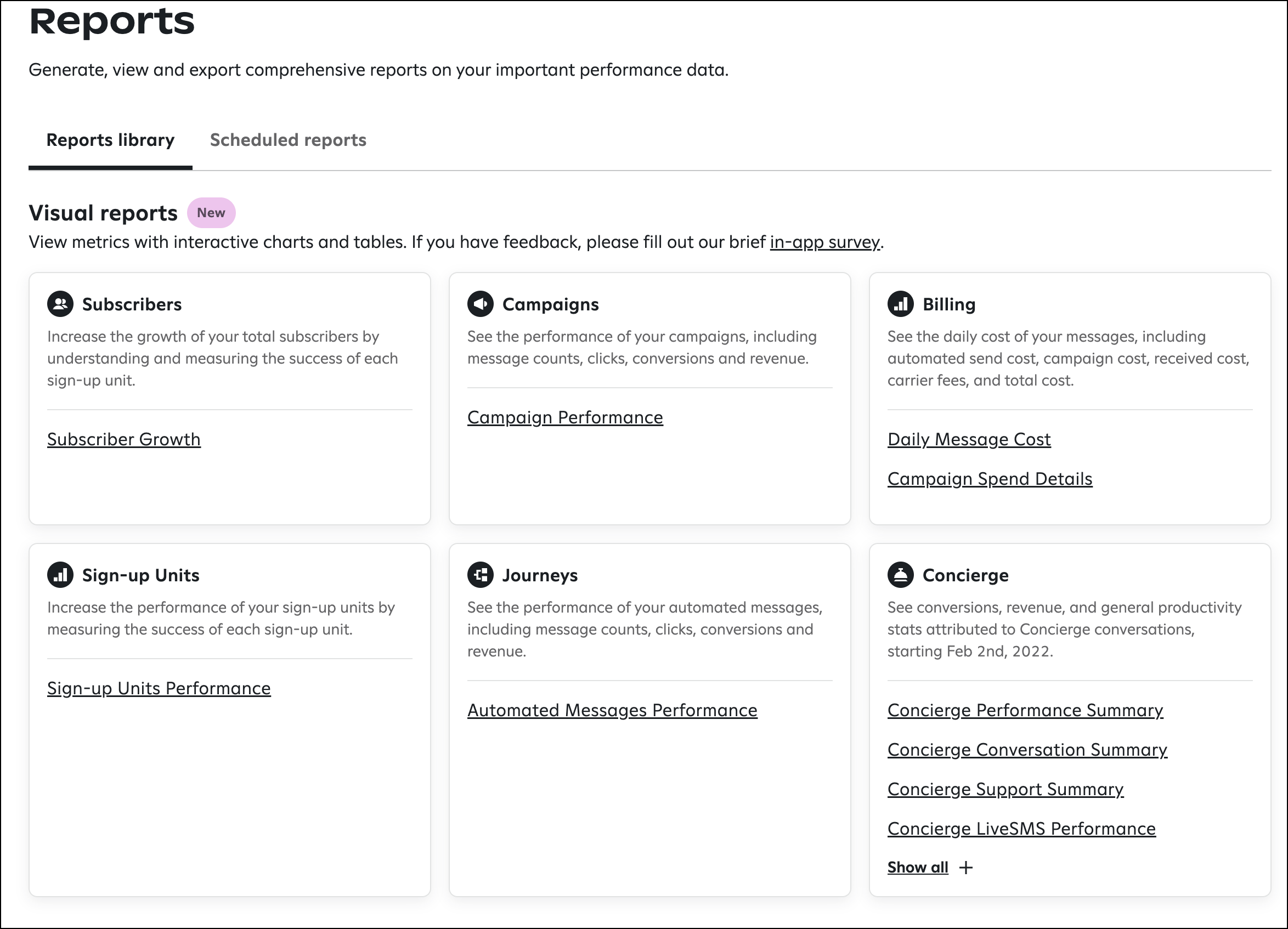 Scroll down to Generated reports to generate a new report. Note that you may have different report tiles to choose from depending on your involvement in beta programs or other initiatives.
To review reports that you previously generated, click the Recently Generated tab, and then click Download Report on the report you want to review. Note that all reports are .CSV files.
You can also click Set Up Scheduled Reports, which lets you generate a new report at the frequency you set and add it to the Recently Generated tab when it's ready for review.
For more on reports, see: