This article assumes that you've already onboarded with Attentive Concierge™ and understand how Concierge works. If you haven't yet, you may want to check out the following before proceeding:
Before you start creating your own Concierge journeys, keep this in mind: Concierge agents will see any message subscribers send to you, so long as it doesn't include your support or other keyword. This means that any journey can be a Concierge journey if you optimize the journey messages by always:
Introducing your agent persona by name
Asking subscribers a direct question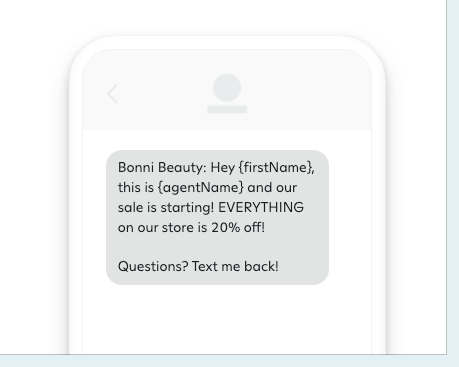 Attentive Concierge includes a suite of prebuilt journeys that are already optimized for Concierge, and we're always adding more! They include …
Core Attentive journeys, like site visitor and cart abandonment journeys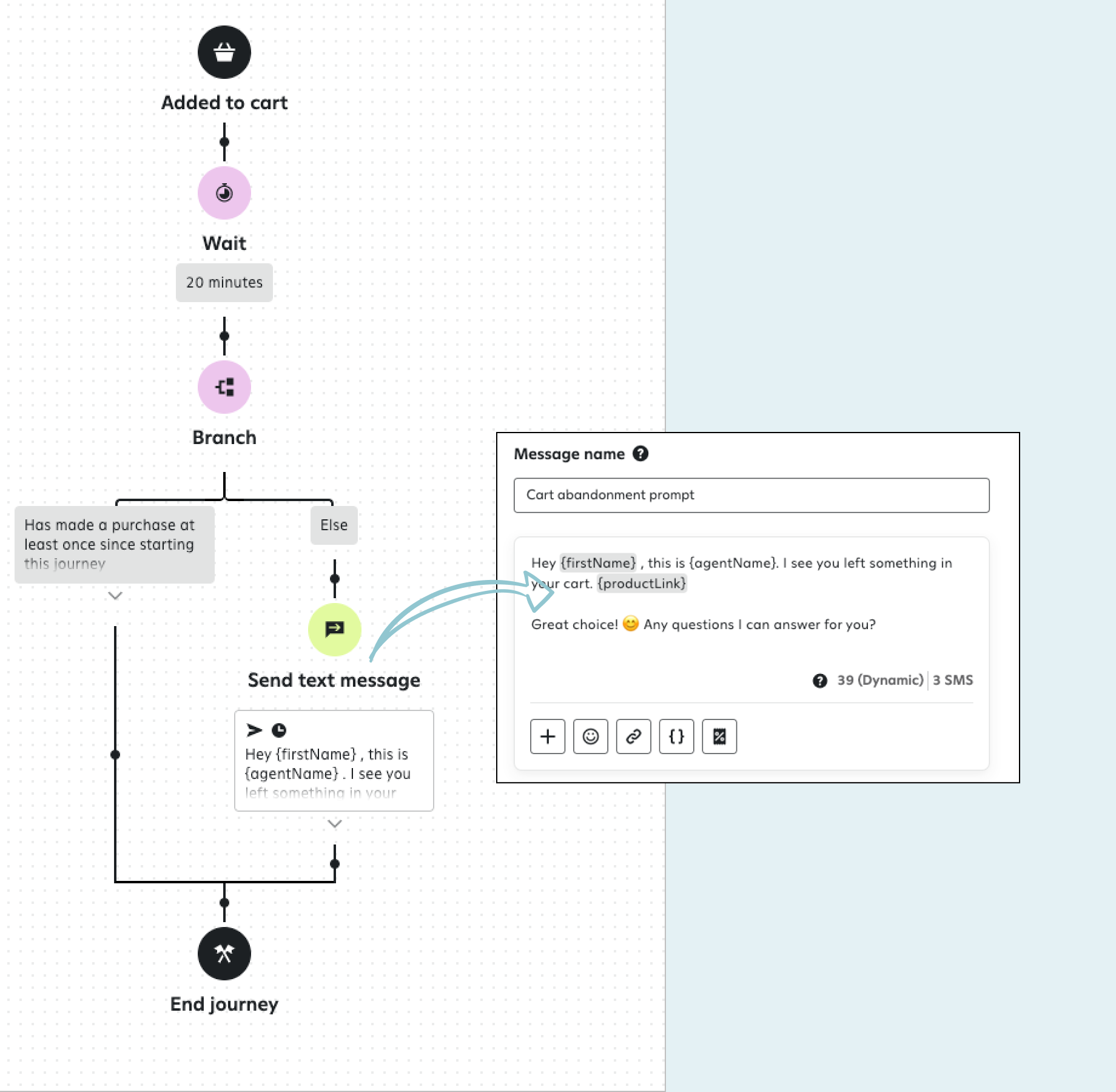 Product data journeys, like price drop and back in stock journeys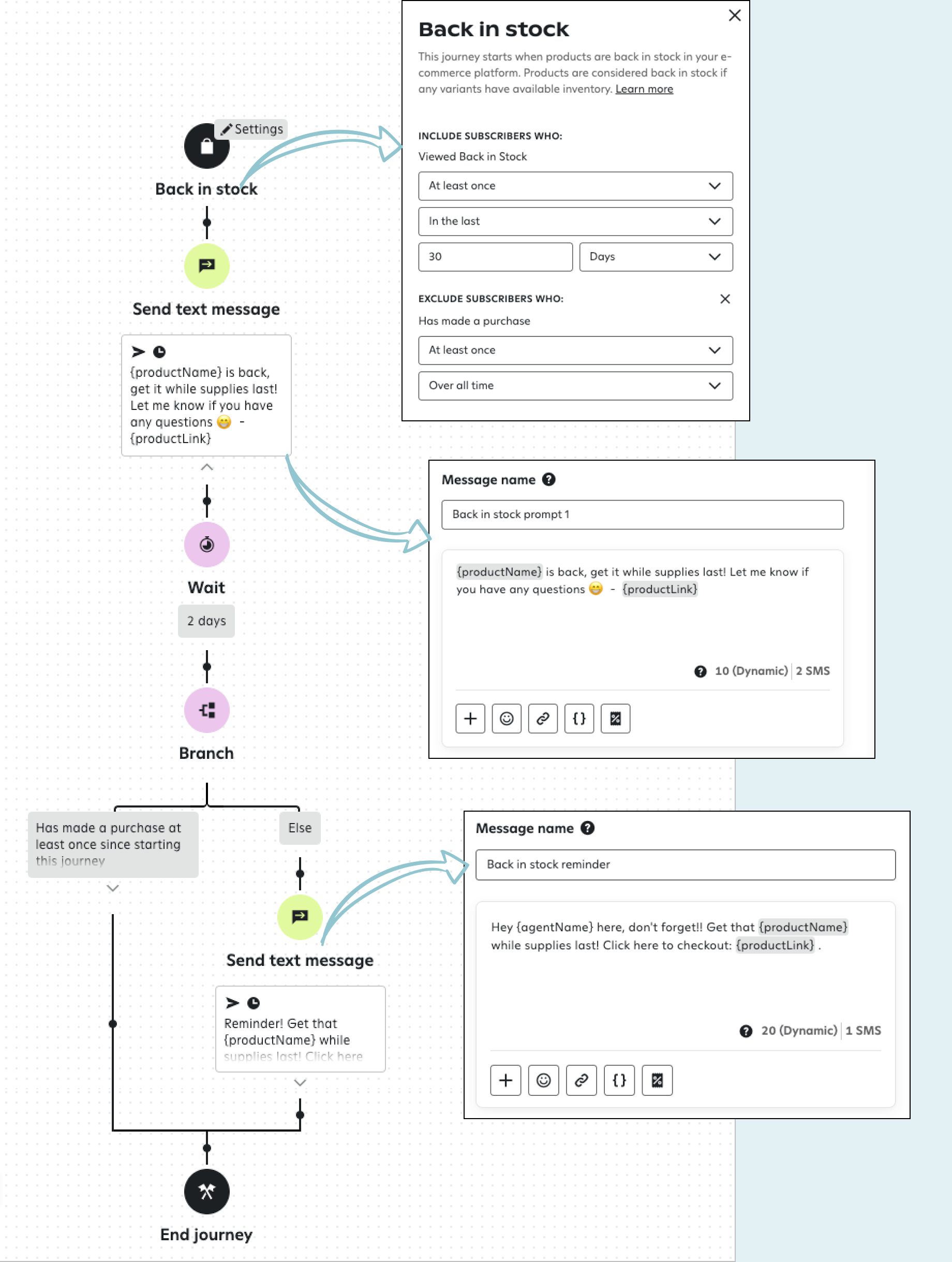 Segment-based journeys, like VIP and high intent purchaser journeys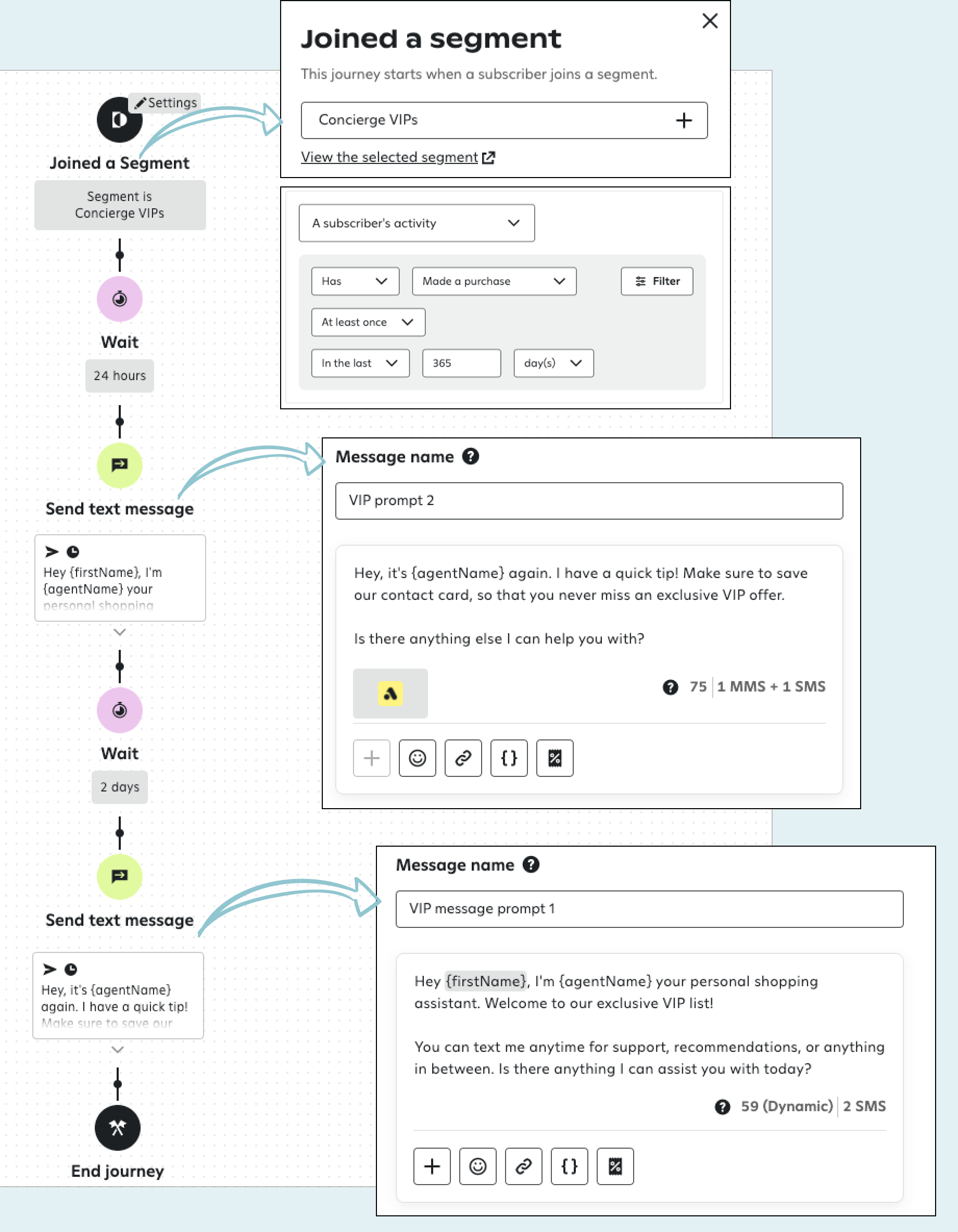 To create a prebuilt journey optimized for Concierge:
From Journeys, click the Explore prebuilt journeys tab.
Enable Concierge optimized.

Click one of the Concierge optimized prebuilt journey tiles.
When your new prebuilt journey opens, click and review each of the Send text message steps.

Each message already includes the foundation of a great Concierge prompt, but you should edit it to align more closely with your brand.
When you're ready, click Turn on in the upper-right corner to launch your journey.