With the Attentive and Shopify integration, you can further define your segments in Attentive using Shopify customer data, product category and collection data, and lifetime purchase data. This allows you to send targeted, personalized messages to subscribers based on their Shopify historical purchase data. The data represents the complete Shopify history and isn't based solely on the data captured by the Attentive tag on your site. If you're not leveraging Shopify historical purchase data, you can only use data that's being captured through the Attentive tag.
Note: The time it takes for data to become available varies by the number of customers you have stored in your Shopify store. It can take up to a week to complete syncing all of your Shopify data with Attentive. Contact our White Glove team (whiteglove@attentivemobile.com) if you have any questions or concerns.
Create segments using Shopify events
To get started creating your segments, complete the following steps:

Choose Segments from the navigation panel on the left.
Click + Create segment.
Choose Dynamic Segment. The Create a segment screen appears.
Choose A subscriber's activity from the Choose condition drop-down list.
On the next line, select a Shopify transactional event (e.g., Order confirmed, Received a refund, or Abandoned checkout) from the Choose activity list.

Note: Learn how to set up Shopify transactional events here. 


Note: You can view the Shopify Segments Glossary to view a list of the available Shopify Attributes.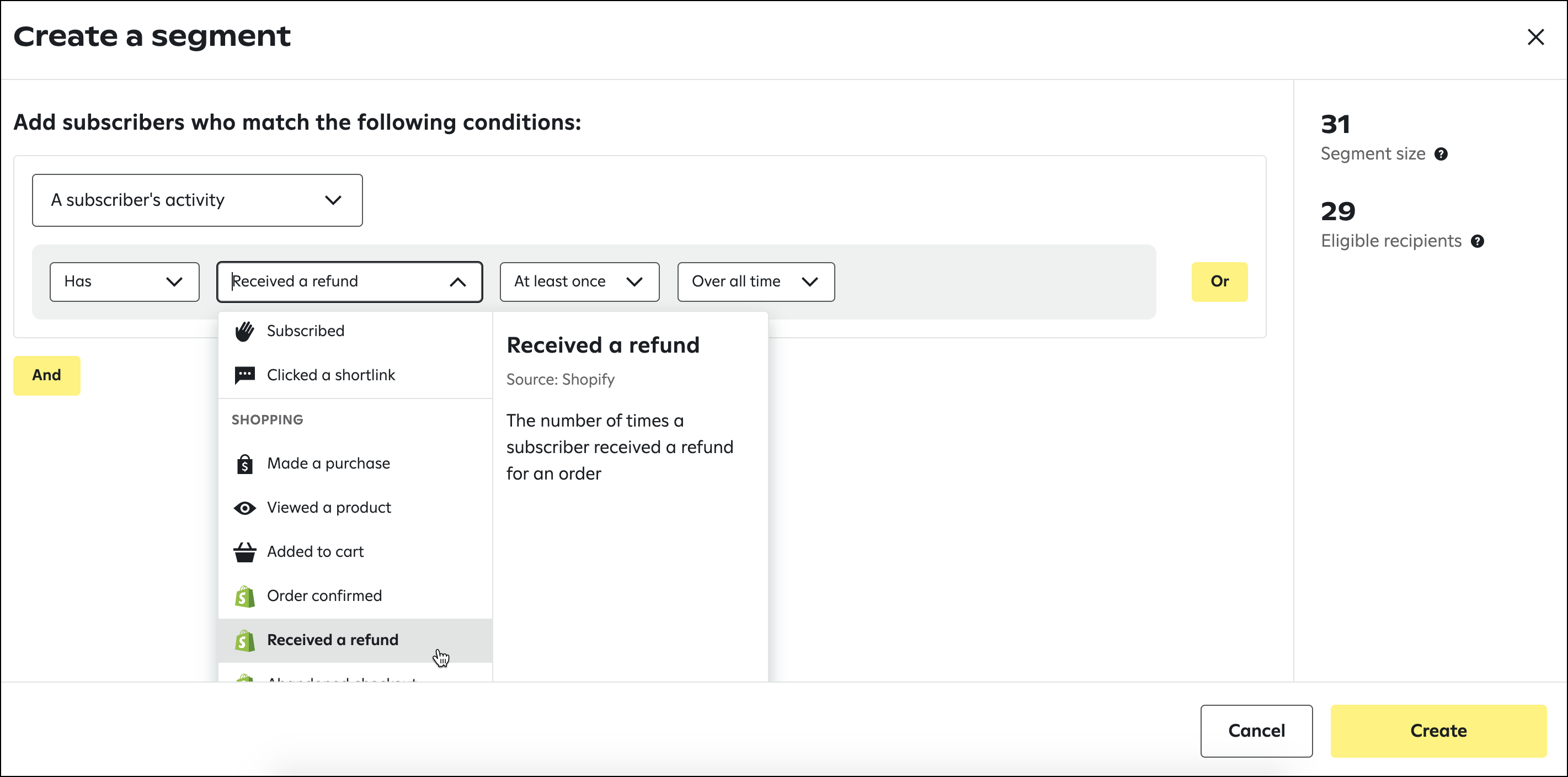 6. Click Create.
7. Enter a unique name for your segment in the Name field.
8. Enter a brief description of your segment in the Description field, and then click Save.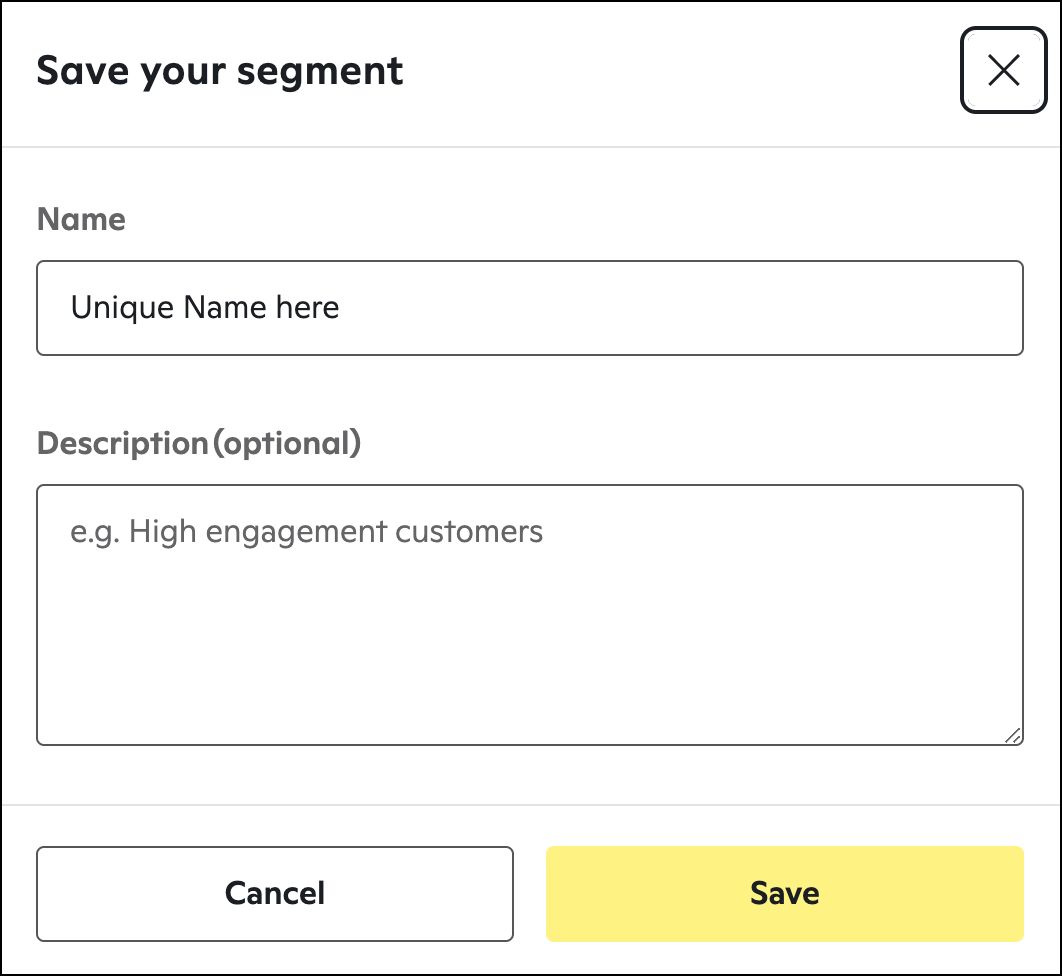 Your newly created segment now appears on the Segments page in the Attentive tab.