Check out the ideas and opportunities below to help drive more revenue for your business in June!
Graduation
Congratulate the graduate in your customer's life with a special promotion
Use texted-a-keyword journeys to send gift guides and product recommendations
Recommend products that can be personalized
Father's Day
Use campaigns with Magic Composer to send timely reminders (e.g., 2 weeks away, 5 days away) along with a gift guide to create a sense of urgency to shop.
The day before Father's Day messaging starts, send a conversational campaign that provides customers the opportunity to reply "PAUSE" and elect not to receive Father's Day content.
Incentivize purchases by reminding your customers to give back to the father figures in their lives.
Juneteenth
Juneteenth is an opportunity to celebrate the Black community. On this day, inform your customers about your brand initiatives to give back.
Promote a new collection dedicated to Black pride and encourage your customers to show their support.
Share content or promotions your brand has created to celebrate Juneteenth.
Summer Solstice
Kick off the summer by sharing a special promotion with your most engaged and active customers.
Promote new arrivals or product launches that help your customers prepare for the summer and seasonal activities (e.g., pool/beach visit).
Use A/B test pick-a-winner functionality to test out the performance of MMS or SMS and optimize in real time.
Pride Month
Celebrate Pride Month by spotlighting members of the LGBTQ+ community at your brand.
Create a fun, engaging experience with your customers using our conversational Two-Way journeys (e.g., ask how they show their pride).
Check out our full marketing blog for more inspiration when it comes to sending messages in June.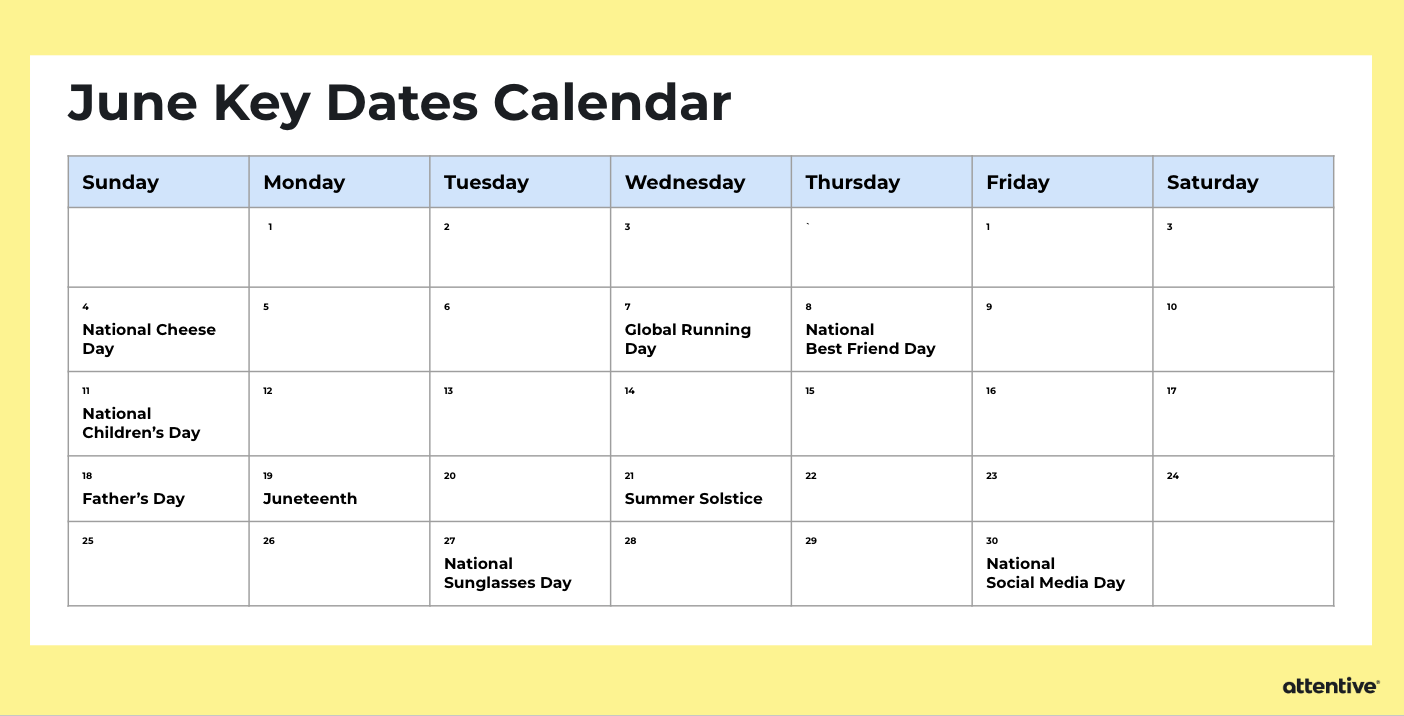 Resources
Blog: Conversational Strategies to Add to Your SMS Marketing
Guide to Attentive's Magic Campaign Composer
Guide to Campaign Message Sending
Guide to Campaign Copywriting Best Practices