Ideas and opportunities to help drive more revenue for your business in August.
Back to School
Establish yourself as a helpful resource by sending a back-to-school essentials checklist to your subscribers.
Send product recommendations for back to school supplies based on your subscriber's reply to Two-Way journey prompts.
Send a non-promotional message to check in with your subscribers and ask them how they feel about the upcoming school year.
National Lazy Day
Throw a "lazy" sale and invite your subscribers to treat themselves.
Set up low inventory journeys to re-engage subscribers who have viewed or added a product to their cart that's selling out quickly.
Timely Push: 8/10 or 8/15
National Women's Equality Day
Celebrate this day by sending an empowering message in support of your female-identifying subscriber segment.
Run an A/B test to find out what images and copy boost click-through and conversion rates.
Spotlight female founder(s) and/or important female leaders that have made an impact on your brand.
Timely Push: 8/26
National Dog Day
Educate your subscribers about your brand's dog products with Two-Way journeys.
Celebrate the furry friends in your subscribers' lives by sending a special treat to those who have been recently engaged but haven't made a purchase.
Timely Push: 8/26
National Beach Day
Use Two-Way journeys to send personalized product recommendations for your subscriber's day at the beach based on their answers.
Send a non-promotional reminder to your subscribers to stay hydrated and wear sunscreen to beat the August heat.
Use our location segmenting tools to engage with subscribers near the beach and let them in on exclusive deals.
Timely Push: 8/30
Check out our full marketing blog to learn more about messaging pushes each day.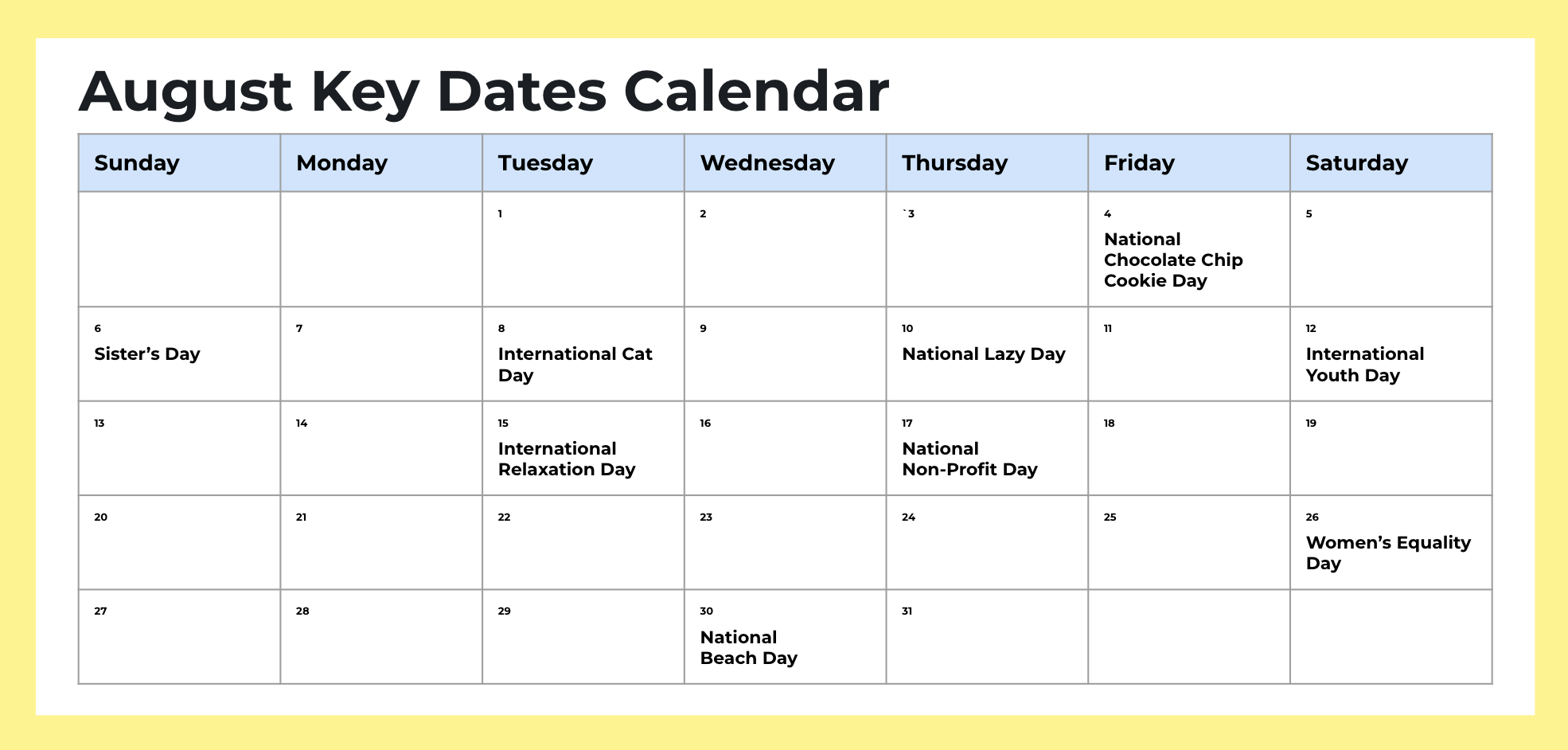 Resources