Grow your text marketing list and your email list at the same time using Attentive's best-in-class sign-up forms. Customers can opt in to both email and text marketing in the same sign-up flow. Our integration ensures that emails automatically sync to Emarsys so that you can start sending marketing emails immediately. This integration also helps you keep your contact data and opt-in status up-to-date.
Postback data
Through this integration, Attentive shares the following data with Emarsys:
email
phone
opt-in status
subscriber coupon
timestamp
custom fields


Prerequisites
Ensure that you meet the following requirements in order to set up this integration:
You must have an Emarsys account
Now, complete the following procedures to set up the integration.
Step 1. Collect Emarsys information
Log in to your Emarsys account and create a new API User.
Note: You must be an account owner/super admin in Emarsys to have access to the API creation menu.
Copy and save the following information:
You need the Username and Secret from Emarsys in order to complete the integration on Attentive's platform.
Note: The API user you create in Emarsys takes about 3-5 mins to become live and may not be available instantly, but you can still use the credentials to set up the integration with Attentive.
Go to Management > Security Settings > API and edit your API user's permissions to allow operations with contact data as shown below: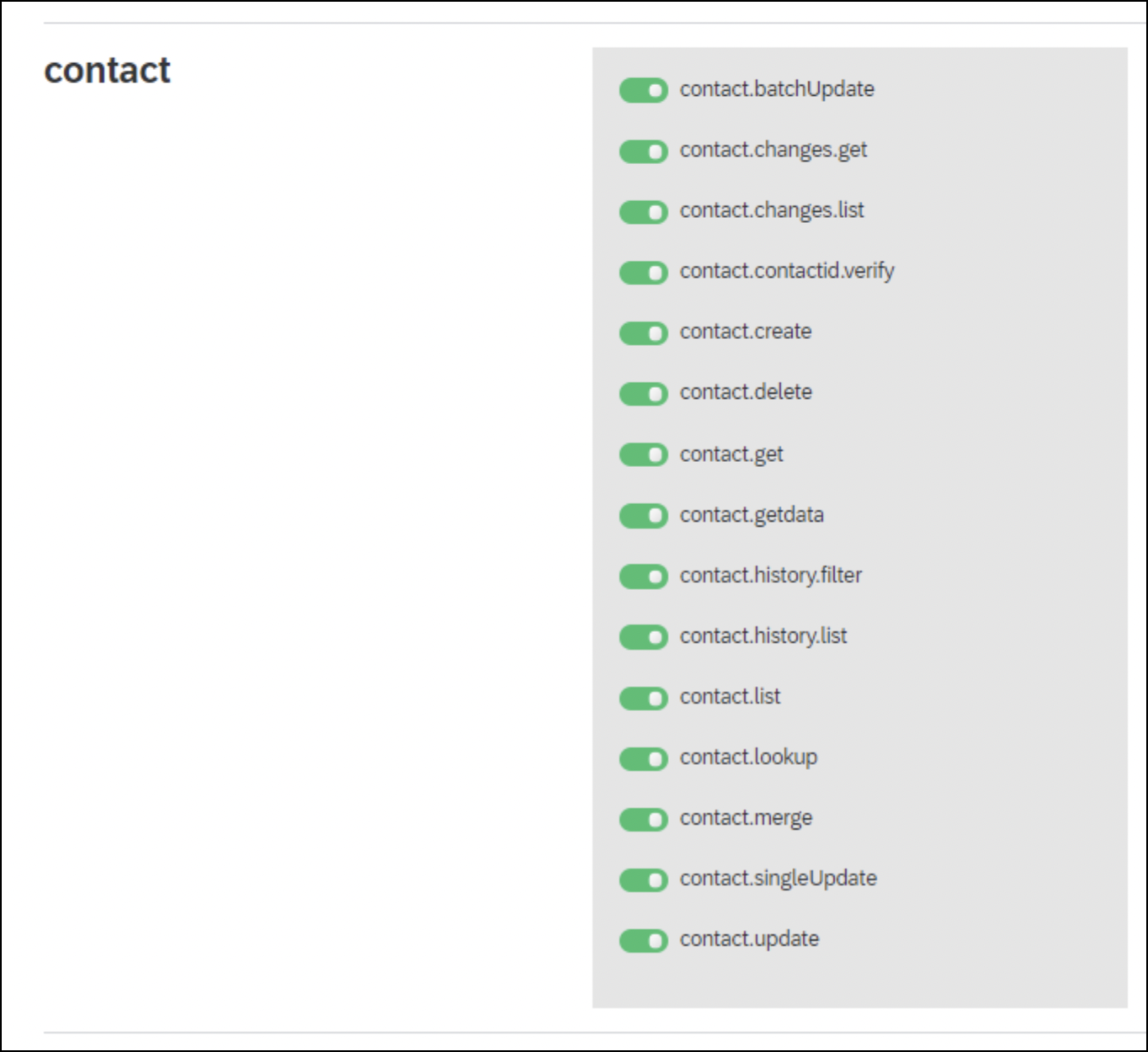 Step 2. Set up the integration in Attentive
Complete the following procedure to set up the integration in Attentive's platform:
Navigate to the integrations setup page and select Emarsys.
Enter the details that you previously collected in step 1:
Click Set up integration. Your Emarsys account is now connected to Attentive.
Questions?
We're here to help! Contact our White Glove team (whiteglove@attentivemobile.com) to ask about the Attentive + Emarsys integration.