An Instagram Story is perfect for sharing new content or products with your followers. Before you begin using Attentive's SMART links, you need to know how to add a link sticker to your Instagram Story.
Go to your main Instagram feed.
Tap the camera icon in the top left corner of your screen or swipe right from anywhere in the feed to create an Instagram Story.
Create your Instagram Story by uploading a beautiful Instagram Story asset from templates provided by Attentive. Our templates have been created with TCPA and ADA compliance in mind.
To choose a photo from your phone's library or gallery, swipe up anywhere on the screen.
Tap the sticker icon, click the Link button, and enter the SMART link.
You're ready to post!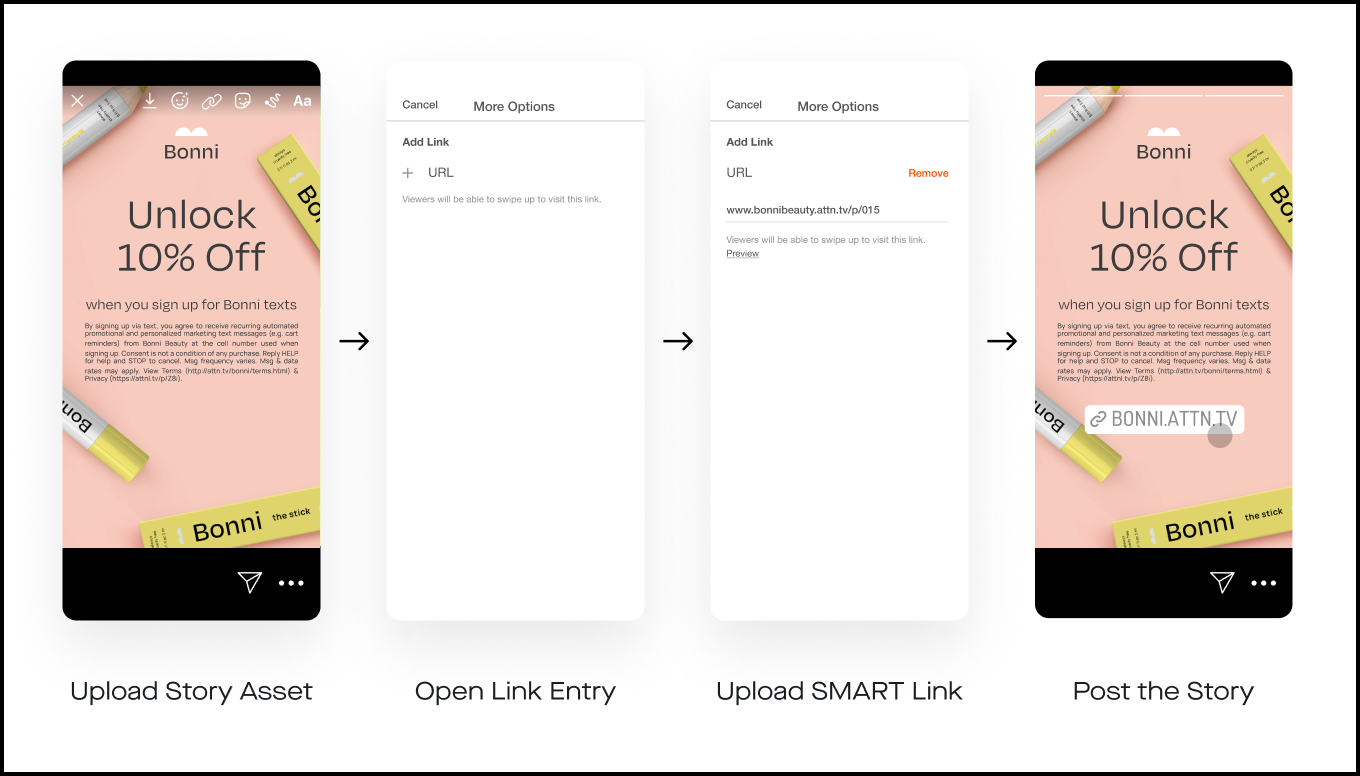 How to make an Instagram Stories ad
You can manage Instagram Stories ads in the Facebook ads manager, and these can run for as long as you wish. You can optimize them to match the business objective that matters to you. Facebook lays out in-depth details for creating Instagram Stories ads. Here's how you can create a stories ad using Ads Manager:
Go to Ads Manager. You can either use Guided Creation or Quick Creation to create an ad. Select Create.
Select the Brand Awareness, Reach, Video views, Conversions, App installs, Lead
Generation or Traffic objective.
In the Placements section, select Automatic Placements or Edit Placements. Instagram
Stories is selected by default in both work streams. It's important you ensure Instagram Stories is the only field selected.
Follow the rest of the steps to continue building your ad campaign. When you're ready, select Confirm to publish your changes.