This article assumes that you've already onboarded with Attentive Concierge™ and understand how Concierge works. If you haven't yet, you may want to check out the following before proceeding:
Filter for Concierge conversations and conversions
The Conversations tab shows you all of the messages subscribers sent to you as a reply from a campaign or journey message you sent them. By default, it includes all of the message replies subscribers sent. You can filter the Conversations tab for Concierge conversations to review the performance of your Concierge agents, as well as for Concierge conversions to see which Concierge agent conversations were the most effective.
To filter for Concierge conversations or conversions:
While signed in to Attentive, go to the Conversations inbox.
Click the All dropdown, and choose between:


Concierge conversations to see all conversations your Concierge agents had with subscribers.
Concierge conversions to see which Concierge conversations resulted in conversions.
Review Concierge agent conversations
You can review and evaluate the performance of your Concierge agents. Whenever a subscriber replies to one of your messages, it appears on the Conversations Inbox tab. Concierge agent replies appear here too. You can identify Concierge conversations by the bell icon.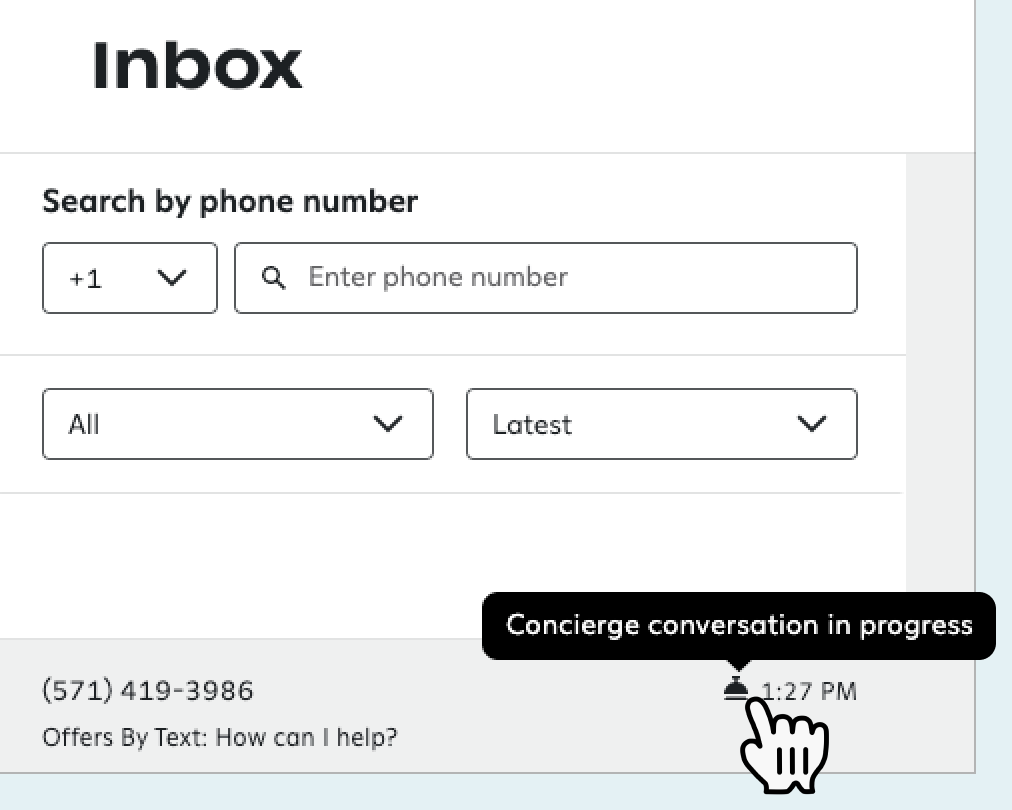 The color of the bell icon changes based on the status of the Concierge conversation:
Black: Ongoing Concierge conversation
Grey: Concierge conversation that was closed in the last 30 days
Red: Escalated Concierge conversation that needs your attention
Each row in the Inbox is a separate conversation with a different subscriber, and you can click each to review it.
You can reply directly to subscribers by entering your message and clicking Send.

If a Concierge conversation has been escalated, you'll see a red banner indicating the escalation. The conversation is also locked until you send your Concierge agent the information they need to help the subscriber.

You can also review subscriber details by clicking View profile:

Here, you can see details about the subscriber, including messages they've received, opened, and sent, as well as any offers they've used. Click View full profile to see more details.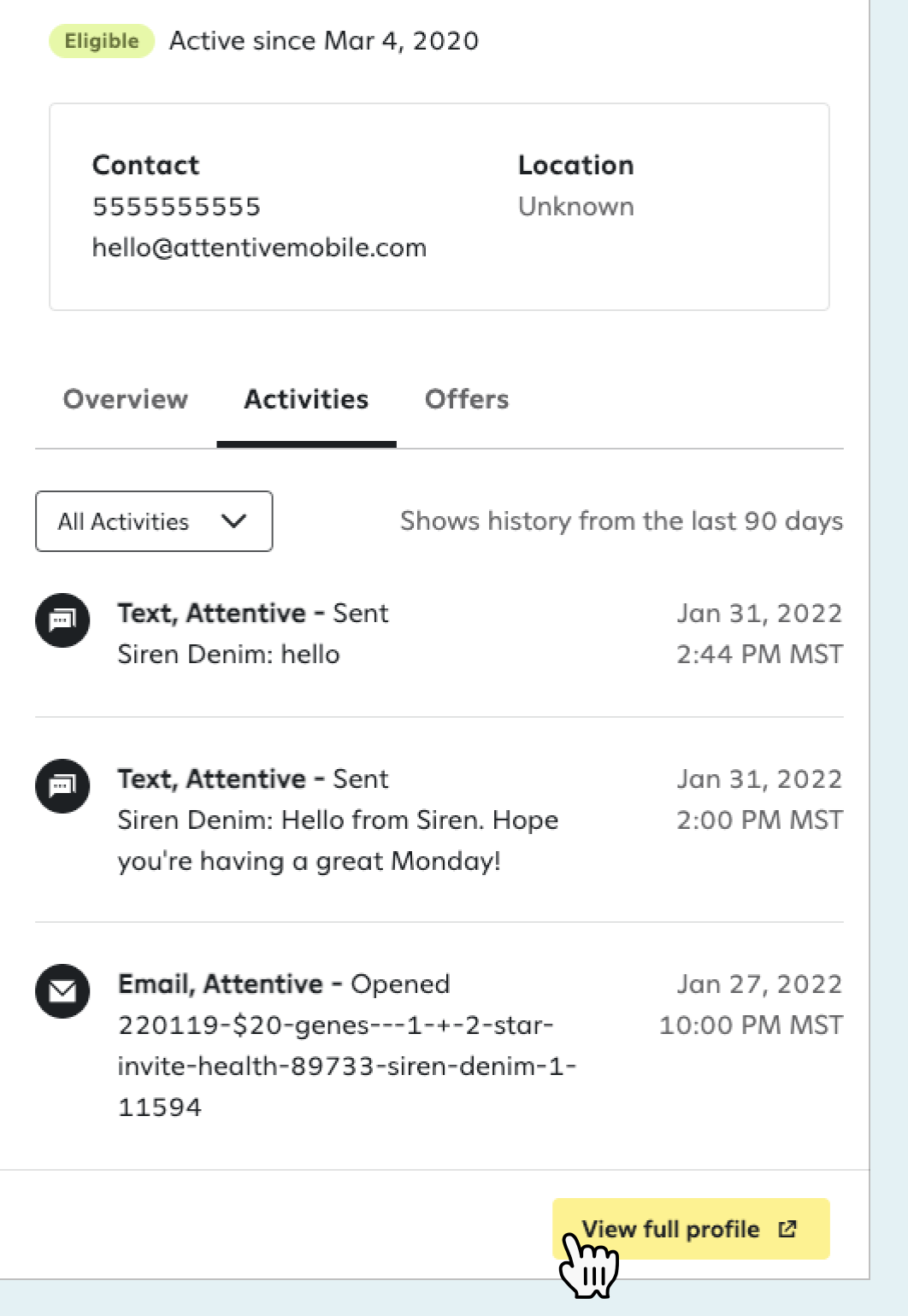 Give feedback to Concierge agents
After setting tone guidelines for your Concierge agents, it's important to periodically review and give feedback on the actual conversations they're having with your subscribers. Concierge agents use your feedback to gauge their effectiveness, and they adjust their messaging strategy based on your feedback.
Feedback is given on a per-message basis. To give feedback on a Concierge message:
Click Give feedback under a message.

Select whether the feedback is positive or negative, and then click Next.

Select whether your feedback concerns the content, tone, or something else. Then, write your feedback and click Send feedback.

The message for which you provided feedback now shows the type of feedback:

Review conversation feedback
You can review all the feedback you've given to your Concierge agents on the Concierge Conversation Feedback tab. Use the first dropdown to filter conversations on resolution status and the second to filter on feedback type.

Click any feedback to go to the associated message.