As Concierge agents converse with your customers, you can filter and review their conversations, provide direct feedback, or review others' conversation feedback.
Access Concierge conversations
The Conversations tab displays all subscriber responses to campaigns, and journeys. You can filter these results to only display conversations with Concierge agents, review their performance, and conversion rates. To do so, in your Conversations inbox, click the All drop-down and select a filter. Then, select one of the following:
Concierge conversations: View all conversations that agents have had with subscribers.
Concierge conversions: View which conversations resulted in conversions.
Each subscriber response or Concierge conversation takes up one row in the inbox. To distinguish Concierge conversations, the inbox marks all each one with a bell icon.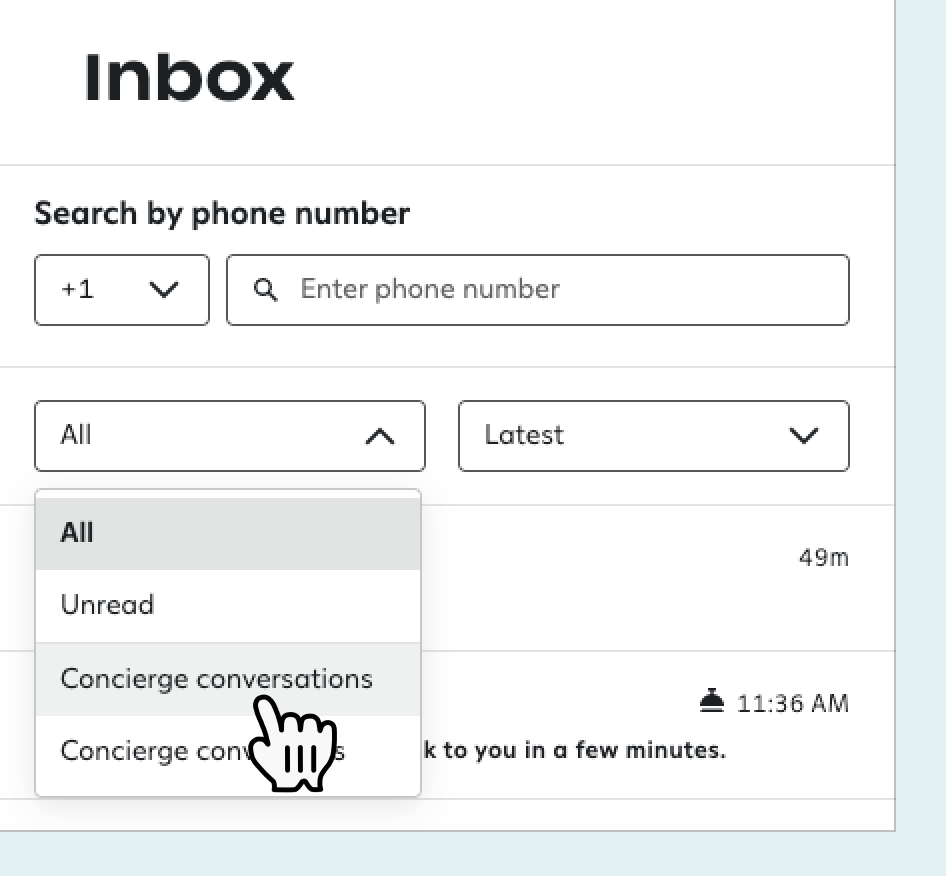 The color of this icon differs depending on the conversation's status:
Black: Ongoing conversations
Gray: Conversations that closed in the past 30 days
Red: Escalated conversations that require attention. These conversations are locked until you send the agent information to help the subscriber.

Send a response to a subscriber
Click a row in the inbox to access the specific conversation. You can reply directly to subscribers by entering your message and clicking Send.


View a subscriber's profile
After you open a conversation, you can click View profile to access subscriber details, including:
Messages they've received, sent, and opened
Offers they've used
Link to view their full profile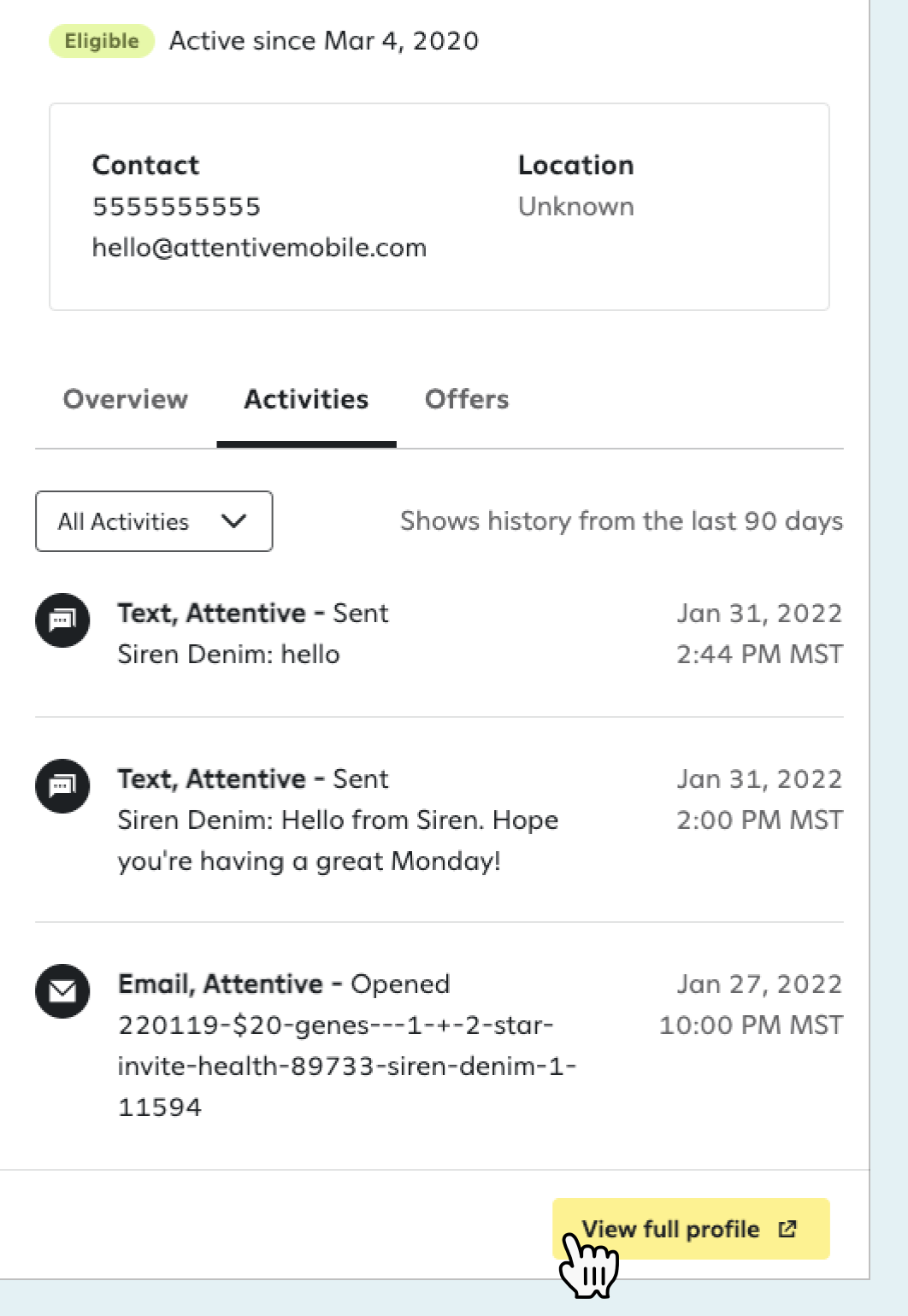 Give feedback to Concierge agents
After you set tone guidelines for your Concierge agents, it's important to periodically review the conversations and provide feedback. Agents use your feedback to assess their effectiveness, and adjust their messaging strategy accordingly.
To give feedback on a Concierge message:
On the Concierge Conversation Feedback tab, click the conversation you'd like to review.
Below the specific message you'd like to provide feedback on, click Give feedback.

In the popup, select whether this was a Good response or a Poor response. Then, click Next.
In the Give feedback popup, select the feedback topic from the first drop-down.

Below What feedback/comments do you have?, write your feedback in the text box. Then, click Send feedback.
After you submit the feedback, the type of feedback you provided displays on the message. You and the agents can also review all the feedback you've given on the Concierge Conversation Feedback tab.

See trending topics in your Concierge conversations
The Trending topics chart on your Concierge dashboard showcases the most popular topics in subscriber conversations with Concierge live agents. Check out See trending topics in your Concierge conversations for more information.