Sign-up units are forms where your customers input their information to subscribe to your email and/or text alerts. You can create, design, and manage your sign-up units, offers, and welcome journeys directly in the Attentive platform. Use these sign-up units to grow your subscriber lists by quickly converting visitors to SMS and email subscribers, and feel more confident knowing that our tool will help your sign-up units remain ADA and TCPA compliant. We also provide templates to help you customize your units based on the delivery type.
To work with sign-up units, navigate to the Sign-up Units tab and you can do the following: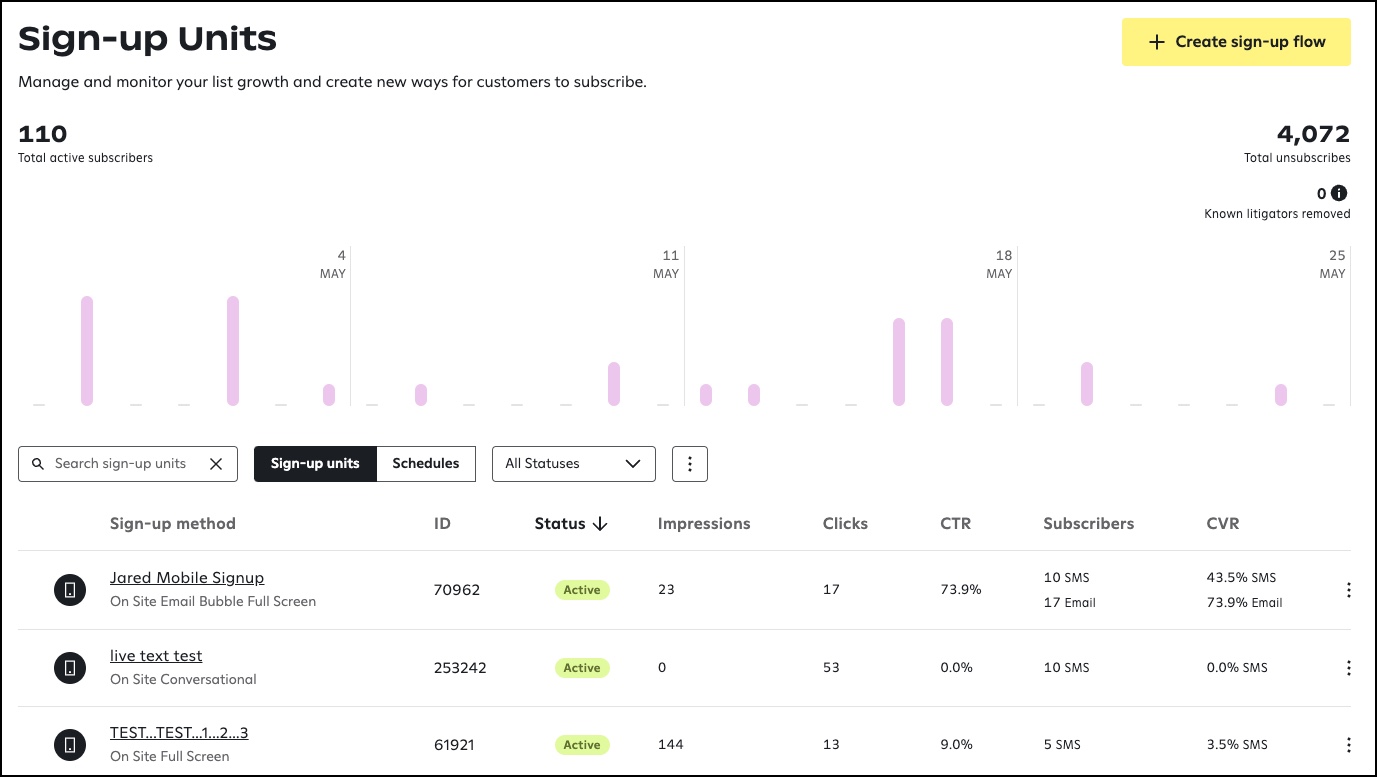 See Get started growing your subscriber base for more information about the features of the tab.
Sign-up unit templates
Attentive's sign-up unit templates are available to help you customize your units. Templates are available for these delivery types:
Mobile
Desktop
Landing pages
Elements of sign-up units
You can edit the style of the following elements that make up sign-up units.
Note: These vary based on the template you choose.
Page styles: Edit specific elements on a page
Brand styles: Upload your branding elements that will appear across the sign-up unit, such as images, logos, fonts, etc.
Bubble: Edit the desktop/mobile bubble that opens into a capture form
Email page: Edit the email capture form customers see
SMS page: Edit the SMS capture form customers see
Success: Edit the final success message for all desktop sign-up units