Attentive Concierge™ lets you build conversational experiences to scale mobile sales and customer support by using real, live humans to respond to subscribers. Attentive uses all of your customer service materials and FAQs to respond to subscribers on your behalf, and agents use conversational selling techniques while maintaining your brand voice to drive ROI.
Attentive Concierge agents are trained to best address the needs of your brand (with some AI assistance). Each Attentive Concierge agent has experience in both e-commerce and customer service and is a pro at providing high-volume, conversational-driven assistance.
We put this guide together to give you a central place to see, in order, the next steps you should take for your Concierge program. Note that you can start building conversational journeys and campaigns right away, but you'll get the best results if you read and build your Concierge program in this order.
What is Attentive Concierge?

Learn all about how Attentive Concierge works and how you can use it for your brand.
Set up Attentive Concierge

Key setup and configuration instructions for building world-class conversational experiences for your subscribers:
See a summary of your Concierge program and learn what to do next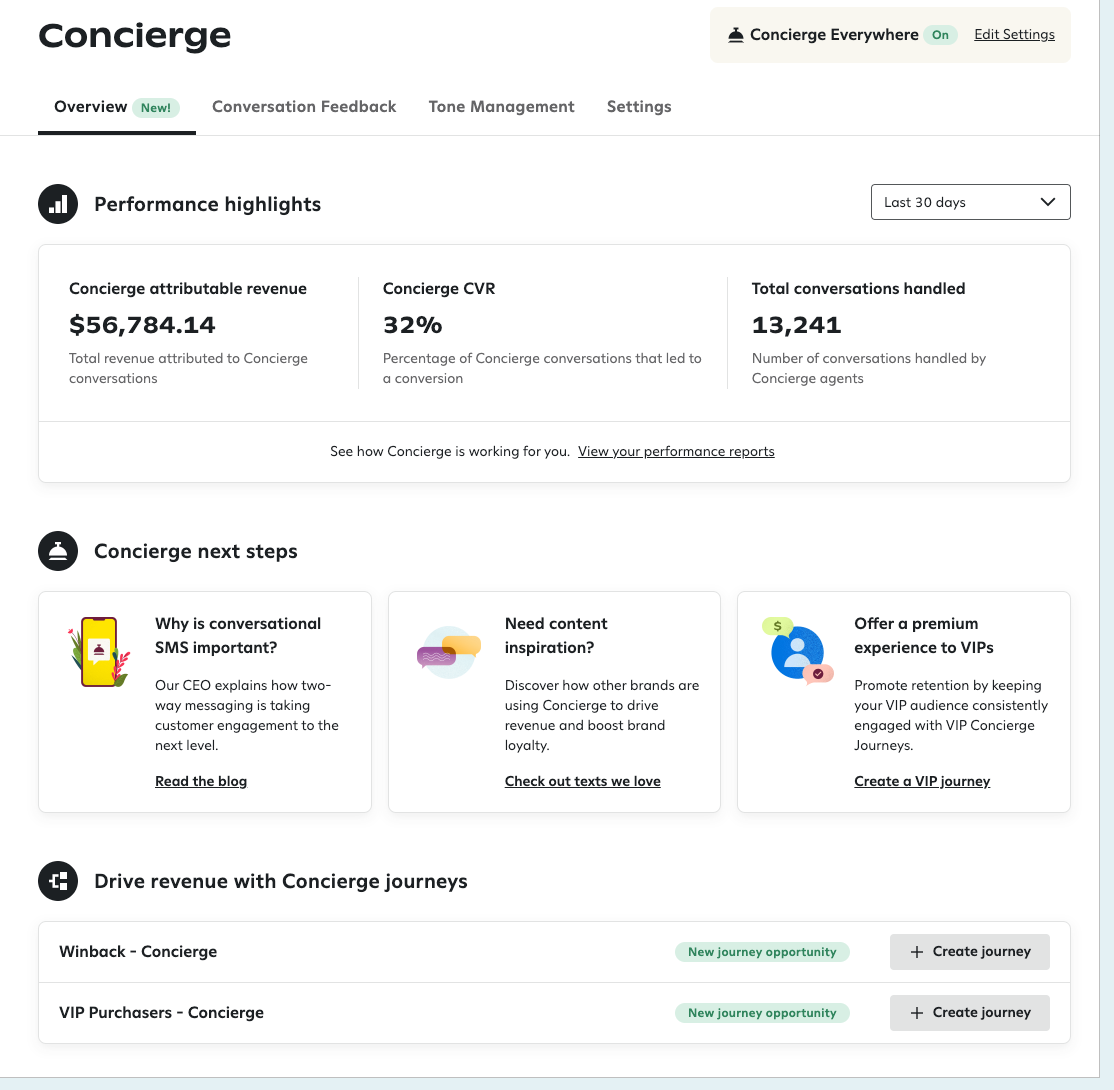 After you've onboarded and set up your Concierge program, check out the Concierge Overview tab to see a summary of Concierge performance. You can also see tips and best practices from the SMS marketing pros at Attentive. Also, make sure to check out the subsequent sections for AI-driven suggestions on how to take your program to the next level.
Grow your subscriber list with LiveSMS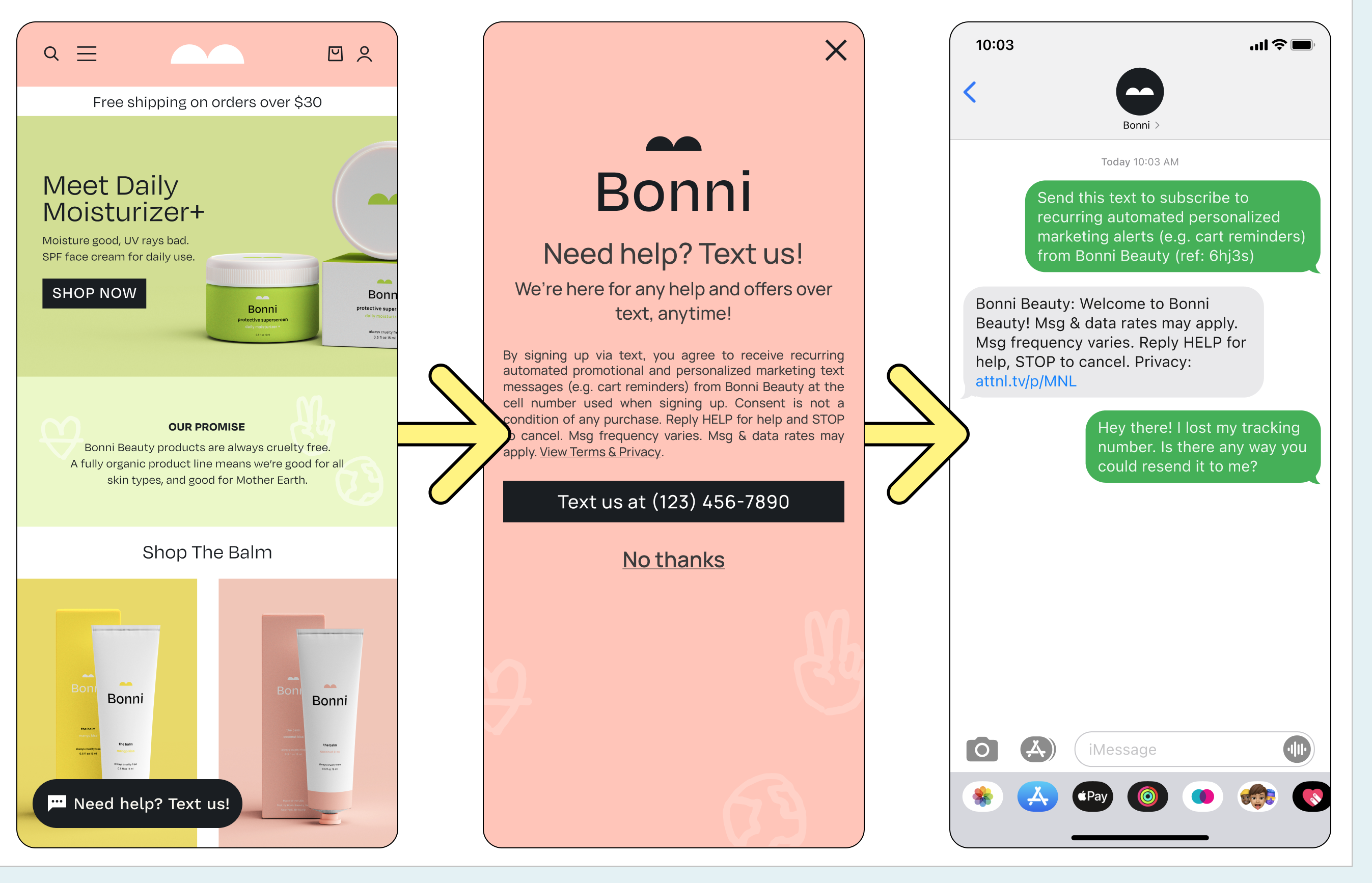 Invite website and store visitors to opt in to messaging from you, and offer text-based customer support.
Send Concierge-optimized messages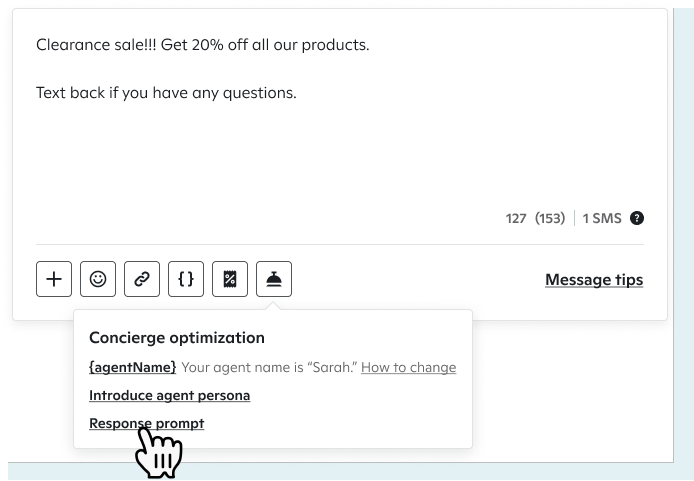 Learn how to build journeys and campaigns that kick off conversations between your subscribers and agents.
Give feedback to agents and manage escalations

We're confident that your Concierge agents will be great representatives for your brand, but it's important that you periodically review their messages and provide them feedback.
Review and understand Concierge reports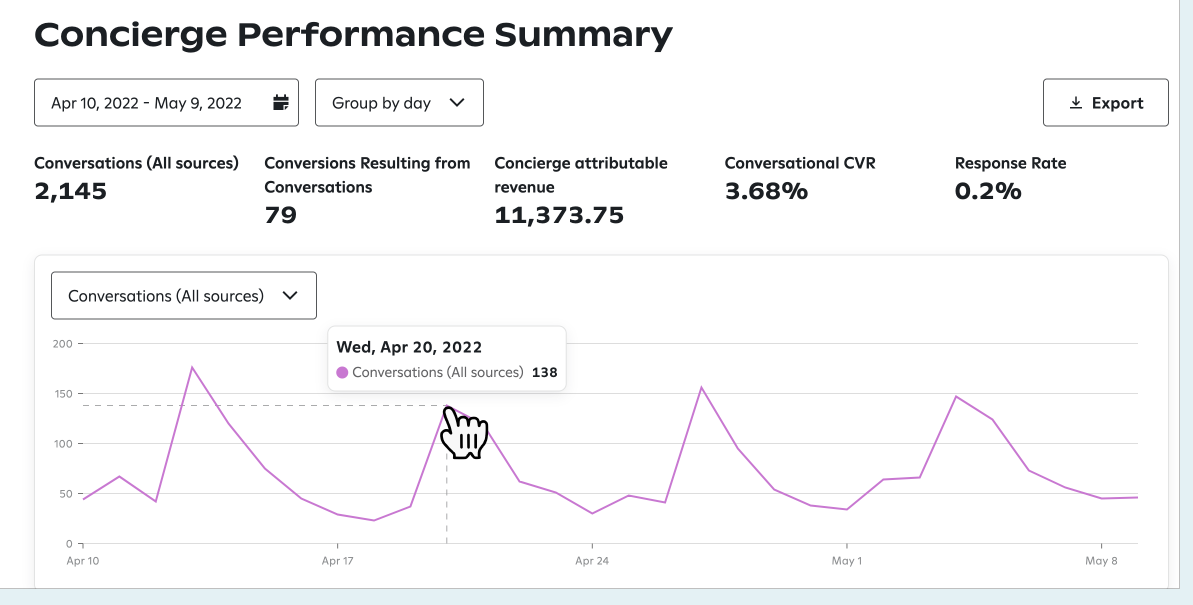 The best conversational messaging program in the world isn't worth much if you can't see how much it helps your brand. Learn what each of the metrics available in Concierge reports means and how to generate Concierge performance, conversation, and support reports.